US casino operator Wynn Resorts saw its new revenues rise 44.5 percent on the back of robust gambling in Macau during the second quarter.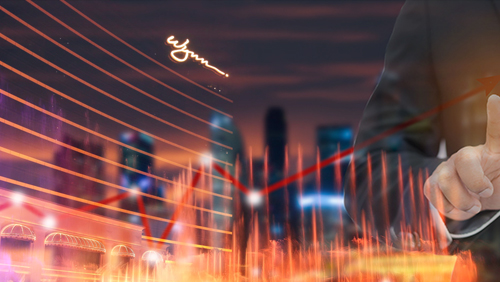 In a regulatory filing, Wynn announced that its net revenue jumped to $1.53 billion in the April to June 2017 period – $470.9 million increase from the same period in 2016.
Adjusted net income attributable to Wynn Resorts also rose to $120.9 million in the second quarter of 2017 from $108.7 million in the same period last year.
Wynn attributed the second quarter revenue increase to the strong performance of Wynn Palace, which opened in the third quarter of 2016, and Wynn Macau.
Data showed that Wynn Macau posted a $682.7 million net revenue in second quarter of 2017, up 6.8 percent from last year. Adjusted Property EBITDA from Wynn Macau was $210.4 million for the second quarter of 2017, a 10.5% increase from $190.4 million for the same period of 2016.
Net revenues and Adjusted Property EBITDA from Wynn Palace were $414.7 million and $87.4 million, respectively, for the second quarter of 2017.
In a conference with reporters, Wynn Macau Ltd president Ian Coughlan pointed out the strong performance of the two business units of Wynn for the three straight quarter will now allay fears of market cannibalization.
Table games turnover in the Wynn Macau VIP operations grew by 35.3 percent year-on-year, to $16.02 billion. Wynn Palace, on the other hand, reported a $$11.60 billion Table games turnover in VIP operations.
"Wynn Macau/Encore continues to perform very well, with notable growth in VIP and slots, and only a modest decline in mass tables," Union Gaming analyst Grant Govertsen said in an e-mailed statement.  "Ultimately, we believe the buzz of activity on the peninsula, with Wynn in the middle and capturing above its fair share, continues to drive results. This is what needs to be replicated on the east side of Cotai over time."
Adding fuel to Wynn's revenue resurgence is its Las Vegas operations, which rose 4.8 percent to $139.3 million in the second quarter of 2017 from $132.9 million from the comparable quarter last year. Adjusted Property EBITDA from our Las Vegas Operations was $132.2 million, an 8.1% year-over-year increase.
The post Macau units lift Wynn Resorts Q2 net revenues appeared first on CalvinAyre.com.
(c) CalvinAyre.com – Read entire story here.